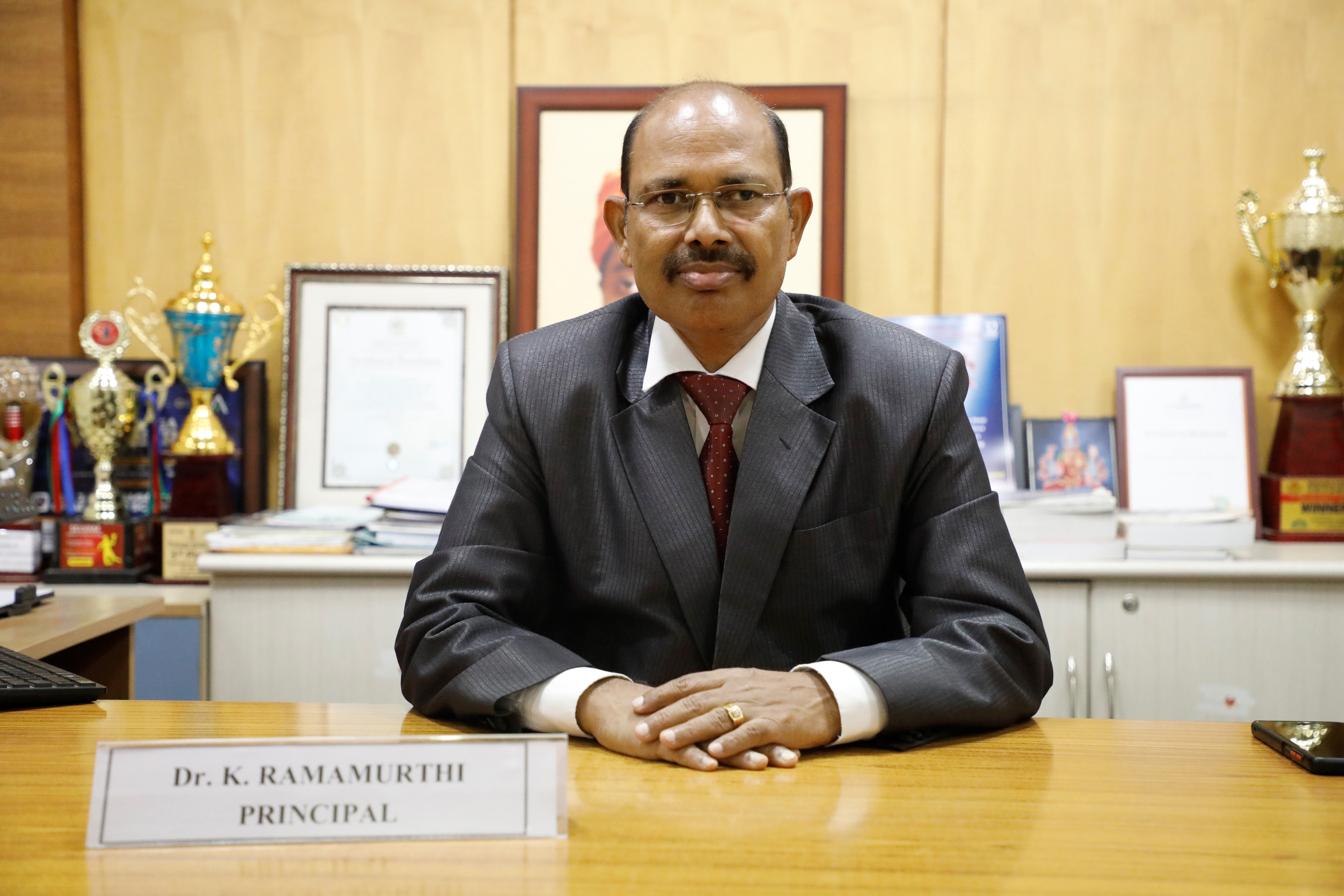 Dr. K. Ramamurthi M.Com., B.L., MBA., Ph.D.,
Experience: 35 Years
Specialization: Financial Management
Achievements/Awards:
Recipient of Award of recognition for Service from Global Vision Infocom Services Pvt. Ltd.
Star Award from CIMAT for ISO Quality Certification.
Member of Syndicate and Senate of Bharathiar University from 2000.
I am elated to share that VLBJCAS has contributed a lot for the academic part to imbibe knowledge and morality among students and accomplished the expected destination. VLBJCAS has always been an inspiring pillar to all students in encouraging them to participate and exhibit their talents in various intra and inter college technical and Cultural events. The Faculty and Students of VLBJCAS have been actively involved in Extension Activities in association with Vocal and Instrumental NSS, NCC, Club, Literary and Drama Club, Leo Club, Community Service Club, Photo & Cinematography Club, Nammazhvar Club and Rotaract Club.
I thank our dynamic CEO who, always being positive in every crucial situation and encourages us in an optimistic way and I hope they would extend the same for our future endeavours to reach newer heights. My hearty wishes to all the enthusiastic students and dignified members of faculty for their exemplary work in promoting students' knowledge and their skills towards the attainment of the institution's goals.